Beef Bolognese Sauce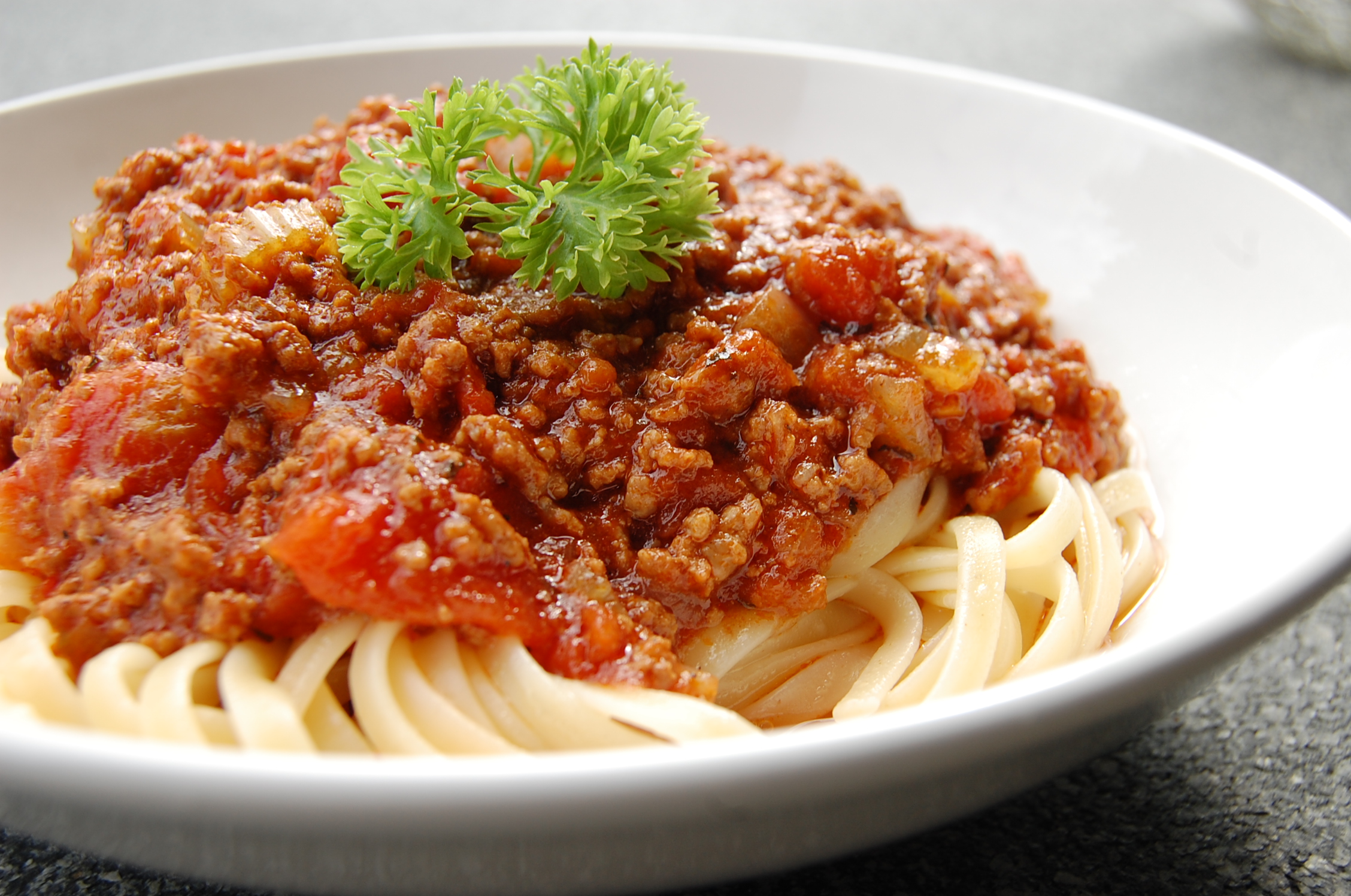 Ingredients:
4489 (1 lb) minced beef
1 tbsp vegetable oil
1 small onion, finely chopped 1129 (4oz)
1 clove garlic
14g (½ oz) cornflour
300m1 (½ pint) stock Beef stock cube x 1
Black pepper, salt
2 tsp dried oregano
1969 (7oz) drained chopped tinned tomatoes
---
Preparation:
Heat the oil in a saucepan and seal the onion lightly. Add the mince and finely chopped garlic until browned and softened, stirring continuously. Add the stock and simmer tor 20 minutes. Add oregano, salt and pepper. Add drained tomatoes. Stir and cook for further 2 minutes. Mix the cornflour with a little cold water and add to the pan stirring continuously. Simmer for 10 minutes. Recipe courtesy of our sister charity the Welsh KPA
Serves:
4
---
Suitable for:
CKD Non-dialysis
Dialysis
Diabetes
---
Nutritional Information:
The tomato in this recipe will count as 1 vegetable service in the K+/LK diet.
---
Source:
Welsh KPA
Join Us
Register with us, become a member and subscribe to our newsletters including the latest on the impact of coronavirus for patients at St George's Hospital.