Corned Beef Hash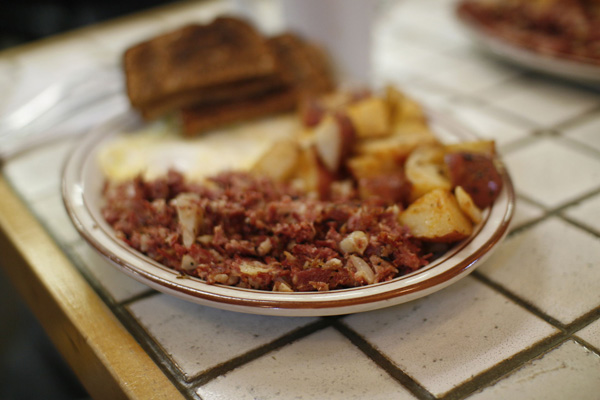 Ingredients:
336g (12oz) corned beef, diced
1 medium onion, peeled and chopped 150g
448g (1lb) double boiled potatoes, mashed with a little milk and butter seasoned with pepper only.
Butter or margarine.
Semi-skimmed mil 30 ml
Flora 20g
---
Preparation:
Boil the onion for ten minutes. Mix the corned beef, onion and double boiled potato together and put into well buttered ovenproof dish. Brush the top with melted butter or margarine and bake in a hot oven (450° F, 230° C, Gas Mark 6) for approximately 30 minutes until brown on top. Recipe courtesy of our sister charity the Welsh KPA
Serves:
4
---
Suitable for:
CKD Non-dialysis
Dialysis
Diabetes
---
Nutritional Information:
The potato in this recipe will count as the potato allowance for this meal. No other potato should be allowed with meal.
---
Source:
Welsh KPA
Join Us
Register with us, become a member and subscribe to our newsletters including the latest on the impact of coronavirus for patients at St George's Hospital.