Admittance to St George's - Champneys Ward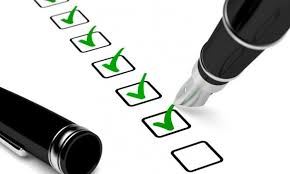 Patients are admitted to Champneys Ward for care by the St George's renal team. Patients might come to the ward for numerous reasons including planned or emergency surgery. Below is information to help with your admission, what you should and should not bring with you and special requirements.
Confirming you admission date
Before you come to the hospital, please confirm that a bed is available for you. Please read the instructions on you admission letter carefully to find out when and who you should call. The hospital will do everything possible to make sure your admission date does not change. Very occasionally, an emergency admission might need to be given priority.
If you have any special religious and cultural needs, please also telephone the number on you admission letter. These might include:
washing requirements
special diet
praying facilities
meal requirements.
What if I need an interpreter or signer?
If an interpreter or signer was not booked when you arranged your admission date, please call the number on your admission letter and ask for one.
What if I cannot make my admission date?
If you cannot make you admission date, please telephone the number on your admission letter straight away. The hospital can rearrange your appointment and arrange for someone else to come into hospital.
Please call the number on your admission letter if you think you may have been exposed to an infection (such as chicken pox) or develop symptoms within three days of your admission date:
What should I bring?
You will not need many clother or personal belongings during your stay.
Before you leave home please check that you have packed the following:
Your admission letter, and any other information that you have been sent by the hospital;
all medications you take or use. This includes prescription medications, medicines you have bought, and alternative medicines such as herbal remedies;
some money in case you want to buy a newspaper or visit one of the shops or cafés;
the name, address and postcode of your GP;
proof of entitlement to free travel costs, if appropriate;
night clothes and a dressing gown;
slippers;
day clothes - a tracksuit or other comfortable clothes;
glasses or contact lenses;
hearing aid;
any mobility aids you use; for example, walking stick or walking frame;
a brush or comb;
shaving kit;
toothbrush and toothpaste;
sanitary products; for example, tampons;
a towel and flannel
any other toiletries;
items of religious importance to you.
You might also want to bring:
books and magazines;
writing paper, pens and your address book.
Please do not bring:
jewellery or other valuables;
large bags or suitcases (due to the limited storage space);
alcohol;
illegal drugs.
Don't forget to:
cancel any deliveries at home; for example milk or newspapers;
cancel any home help you have;
arrange for any pets to be cared for;
tell you friends and family you are going into hospital;
remove any nail polish, false nails and body piercings.
What about my valuables
Please do not bring valuables such as jewellery or large sums of money into hospital. They cannot accept liability for lost or stolen property or money that is not handed in for safekeeping. If you must bring valuables with you, you should hand them to your nurse when you arrive. They can then arrange for safekeeping in the cashier's office. You will need to sign a receipt for your valuables.
What about bringing in technology?
Many patients want to bring in laptops, tablets, headphones and mobile phones. You should consider this carefully as these items are easily taken. In the case of smaller items (i.e. smaller than laptops), it may be possible to ask to lock these in the cabinet by each bed. But you do so at your own risk. Alternatively you could ask to hand these in to reception if you are leaving the ward for a procedure.
Will I be on a single sex or mixed sex ward?
Champneys ward is a specialist ward treating patients with kidney problems. As such it treats both male and female patients. The hospital will always try to make sure you will be cared for in a designated male or female are of the ward. There will be single sex toilets and washing facilities nearby.
Emergency admissions to Champneys ward
As an emergency admission you will be allocated a bed on the ward. Please ask the nurses if you need items until someone can bring in you personal items from home.