Business planning for new Renal Site at St George's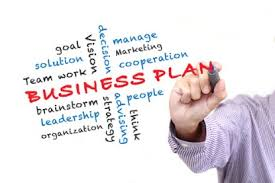 UPDATE: With changes in management and finance the planning for a new bulding has been postponed and the existing Renal Unit moved to various locations within the hospital.

UPDATE: See the articles on the menu to the left for more recent information. Read here for the location of the parts of the Renal unit in the hospital site.

The hospital CEO Miles Scott, recently announced to the assembled audience of the St George's Kidney Patients Association that the hospital had begun the planning process for a new renal unit at St George's. The intial stage was the production of a business plan subject to approval later this year (2014). If the business case was accepted, the development work would begin in 2015.
There are currently 2 sites under consideration.
Grosvenor wing - moving the existing site to a location within the wing - most probably the Ground and 1st floors
Knightsbridge wing - build a new purpose-built facility on land available close to the existing site
This ambitious plan would be the newest renal unit in the country and the renal team at St George's has had the foresight to involve patient representatives in all aspects of the design requirements and planning. We look forward to keeping you up to date with progress of the planning and decision process. There will inevitably be many twists and turns but we hope to have a state of the art facility available for patients at the end of the work.