Satellite Units to St George's
There are a number of satellite units that provide haemodialysis services alongside the 3 units at the the main hospital site.
These are:
Colliers Wood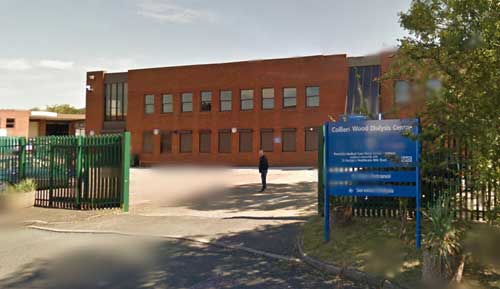 This large and modern facility is run by Fresenius (the manufacturer of the machines used in all of St George's locations). Like all St George's locations it uses the Fresenius 5008 dialysis machines. It is based in a converted office block with approximately 30 bays and 8 rooms with their own toilet facilities. It runs 3 "shifts" a day on Monday, Wednesday and Fridays and 2 a day on Tuesday Thursday and Saturdays. It has its own car park immediately outside the building's entrance and plenty of spaces for patients and staff. It is located just behind one of the major retail parks in the area.
Address & Directions
Colliers Wood Dialysis Unit
Unit 11
Greenlea Park
Prince George's Park
Colliers Wood
London
SW19 2PU
Tel: 0208 685 2100
Directions can be found here: (NOTE: although the map says 17 Prince George's Park, the marker is placed correctly on the map)
Here is a brochure produced by the operator (Fresenius) describing the Colliers Wood Unit.
Kingston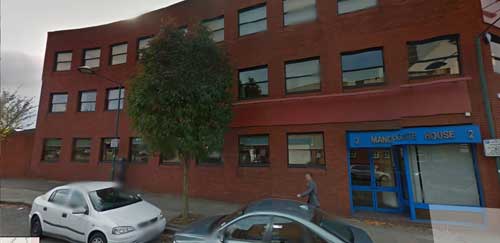 Kingston dialysis unit is managed by Epsom and St Helier Hospital Trust. It is a medium sized facility with approximately 17 beds. All machines are Fresenius 5008 dialysis machines. Each bed/chair has its own Freeview television and FREE fast wifi/broadband facility. Patients must bring their own food and blankets to dialysis. Tea and biscuits are provided. There is free parking on site although it can get very busy at peak (changeover) times and is cramped for larger cars. All St George's patients are looked after by a consultant nephrologist from St George's and the regular patient clinics are usually held at the Kingston Unit. The clinic room is above the dialysis floor.
Address & Directions
Manorgate House
Manorgate Road
Kingston
KT2 7AL
020 8296 4888
http://www.epsom-sthelier.nhs.uk/news/news-archive/2013/april-2013/life-saving-kidney-unit-gets-watchdog-thumbs-up/
The 2013 Quality Care Commission report is viewable here
North Wandsworth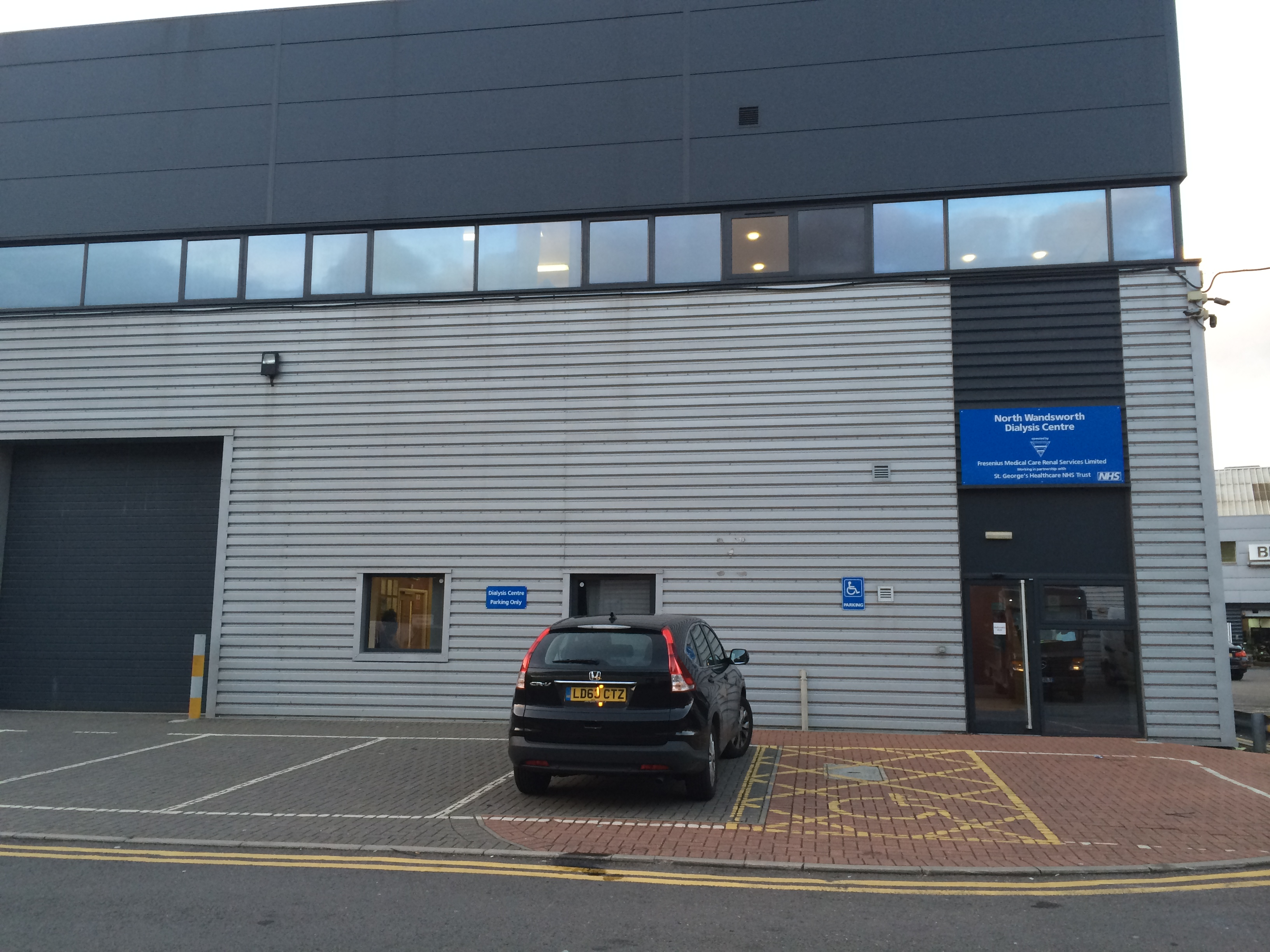 North Wandsworth Dialysis Centre has:
18 dialysis stations designed to provide the highest level of care and comfort for the patient
Friendly qualified staff and nurses with patient care at the centre of everything they do
Including 2 side rooms, each with their own WC facilities.All stations fitted with a state-of-the-art 5008 dialysis machine
Each station is provided with a fully adjustable electronic dialysis chair
Each patient has an individual flat screen TV complete with Freeview channels and digital radio
Free Wi-fi wireless internet connection for patients
Dedicated entrance and 10 car parking spaces including 1 accessible space and ambulance access
Holiday dialysis is available at this dialysis centre
Address & Directions
North Wandsworth Dialysis Unit
Battersea Business Park
Units 9 & 10
102-104 Stewarts Rd
London SW8 4UG
Here is a brochure produced by the operator (Fresenius) describing the North Wandsworth Unit.