For someone special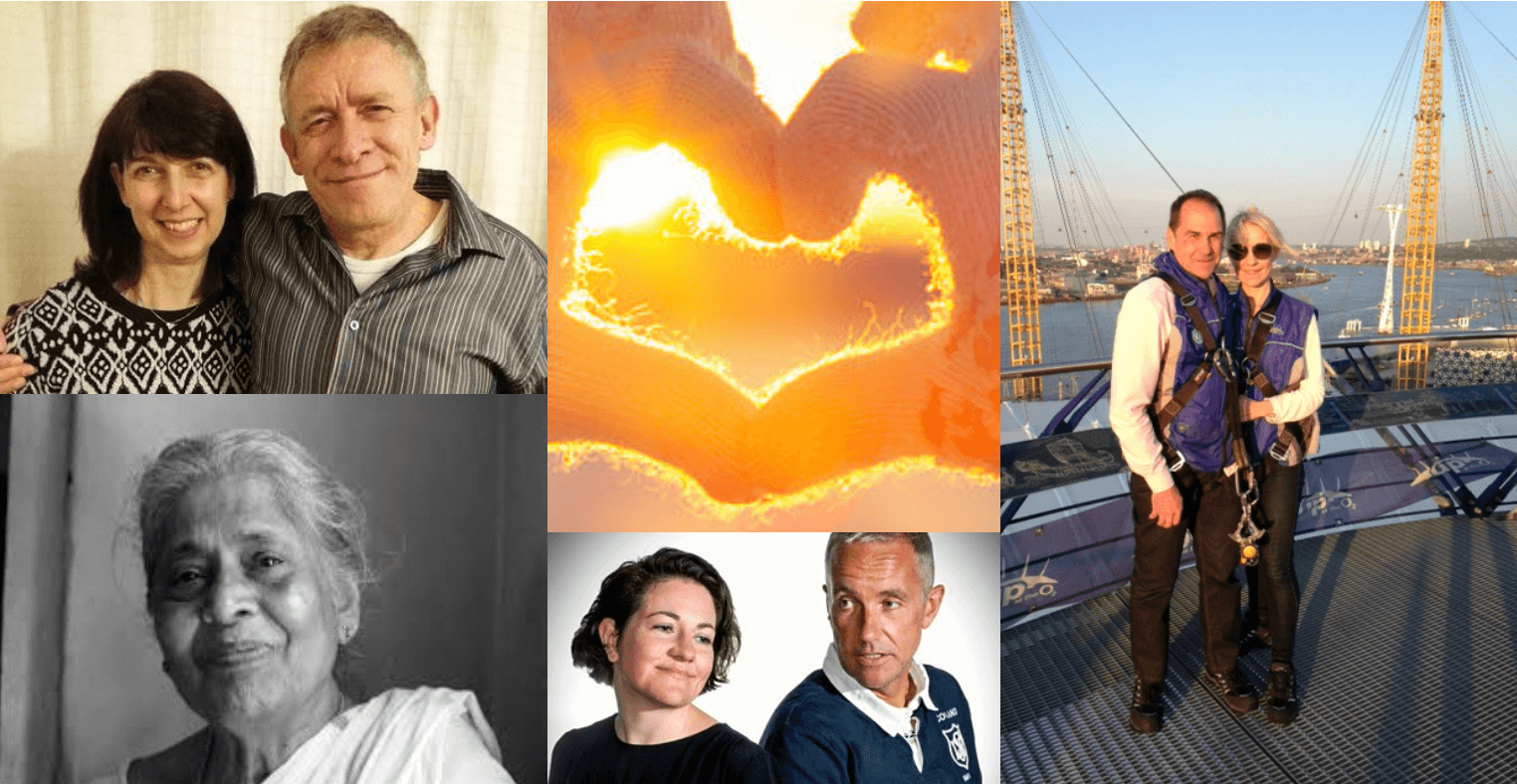 COMING SOON: We are developing a new feature on this website that will allow people with links to St George's Hospital Renal Unit to post message and tributes to people they want to remember. We are interested in receiving input from people about what they would like to see here. Contact us at info@sgkpa.org.uk. For our ideas and plans please read on.
Background
We have received the suggestion from a couple of patients and staff that they would like a way to pay tribute to someone special. Others have asked how they can find out about a patient who has passed away and pay their own respects when they might not have details of the patients relatives.
There is also a "Tree of life" in the hospital which recognises deceased organ donors. There is an annual ceremony to remember those people and thank them for their gift of life. We would like to offer an option to include a tribute here if the relative would like that.
Proposed approach
Why would you post?
You would post a thank you or tribute to acknowledge your gratitude or love for someone special. You would want share this with other people who visit this site; for the most part they will be people connected with the renal unit. The special person may be alive or have passed on, either way you want people to see your tribute or thank you.
Eligibility - Who can submit?
You can submit a request to post a tribute or thank you if you are a patient, staff, or a carer, friend or relative of a patient or donor at the St Georges Hospital Renal Unit. Where appropriate, we will ask that you can reasonably be expected to have the permission of the person.
Eligibility - who can that special someone be?
As a patient, it can be anyone you'd like. It might be (but not limited to) a
member of staff
the anniversary of your transplant
kidney donor (live or deceased),
relative
carer
fellow patient.
For everyone else, we would expect that the special person would be a
member of staff,
donor or
patient.
How
You can submit by online form (on this site), information about the special person. If you would prefer you can also post a letter but this will obviously take longer to set up.
Simplicity
We would expect to make this as simple as possible to create your tribute page. We would expect you to provide a minimum amount of information but allow you to say more if you want to.
Information in the tribute
As a minimum we will need:
Your name & relation to the person you are creating the page for.
The special person's name
A picture of the person (we could post an alternative picture if required)
Reason for posting the tribute. (Basic)
Options for your tribute
We are considering the following features:
More information about the person and why you are posting the tribute.
Ability to link the tribute on this site to a donation page on Virgin Money Giving or JustGiving.
To allow you to decide if you want any of the following:

Other people to be able to add to your tribute or thank you.
Publicise who you, the person setting up the tribute, are.
Be able for you and others to light a candle in memory (where appropriate).
Bring in tributes posted on the online donation sites to this tribute (with any donation values)
Is there anything else?
We are still thinking about other aspects that include:
terms and conditions such as : "Contributors retain the copyright over all their uploaded content but grant us a worldwide, royalty-free and non-exclusive licence in perpetuity to use and reproduce the content"
privacy - making sure we validate a person's right to post while making sure we respect privacy. We certainly will not share information without your express consent.
whether to include the ability funeral notices separate to general information
Whether you need to create a login to allow you to edit a tribute or thank you.