Baxter Travel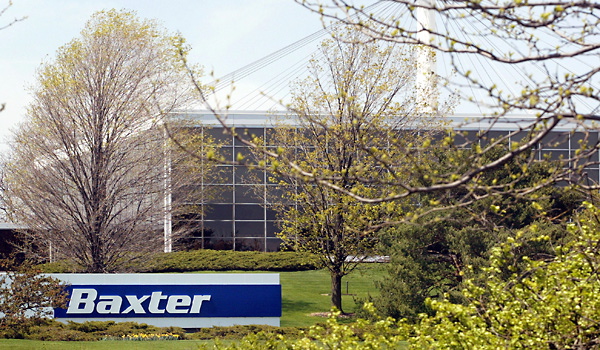 Baxter Travel is a service specifically designed to support peritoneal dialysis patients wishing to travel. Whether travelling for business or pleasure, they area able to coordinate the delivery of Baxter dialysis products to a wide range of destinations throughout the UK and abroad.
Wherever possible we deliver to your destination at least 2 working days before you leave home, allowing you to start your journey reassured that your supplies will be waiting for you when you arrive.
They also provide contact details of the nearest Baxter office and dialysis centre to where you are staying as well as a 24 hour support line that you can call if you need assistance whilst you are away.
They need time to make the necessary arrangements so please allow enough time. Notice periods vary depending on the country you wish to visit. Please check with St George's PD unit to confirm the period of notice required as this can be up to 16 weeks depending on the destination.
Before booking any accommodation, check that they are willing to accept delivery prior to your arrival and that they are able to store your supplies for you.
Key information you need to provide includes:
Travel dates
Complete destination delivery address
Telephone number and contact person at destination
Any special delivery requirements
For some countries you may be asked to provide additional documentation, such as a copy of your passport, in order for your products to be cleared through customs.
The countries covered are:
UK including Northern Ireland
Europe
Andorra, Austria, Belgium, Bulgaria, Croatia, Cyprus, Czech Republic, Denmark, Finland, France, Germany, Gibralter, Greece & Islands, Hungary, Iceland, Italy, Luxemburg, Maderia, Malta, Monaco, Netherlands, Norway, Poland, Portugal, Republic of Ireland, Romania, Russia, Slovenia, Spain (including Balearic and Canary Islands), Sweden, Switzerland.
Asia & Middle East
Bahrain, Bangladesh, China, Hong Kong, India, Israel, Japan, South Korea, Lebanon, Malaysia, Oman, Pakistan, Philippines, Saudi Arabia, Singapore, Sri Lanka, Thailand, Turkey, United Arab Emirates, Yemen
The Americas (including Caribbean)
Antigua, Arentina, Bahamas, Barbados, Brazil, Canada, Dominican Republic, Jamaica, Mexico, St. Lucia, Trinidad & Tobago, United States of America.
Africa
Botswana, Egypt, Gambia*, Ghana*, Kenya, Malawi, Mauritius, Morocco, Nigeria*, South Africa.
* service port only
Australasia
Australia, New Zealand
The list is not exhaustive. Other destinations may be available.