St George's team publishing articles on COVID-19 & patient involvement in research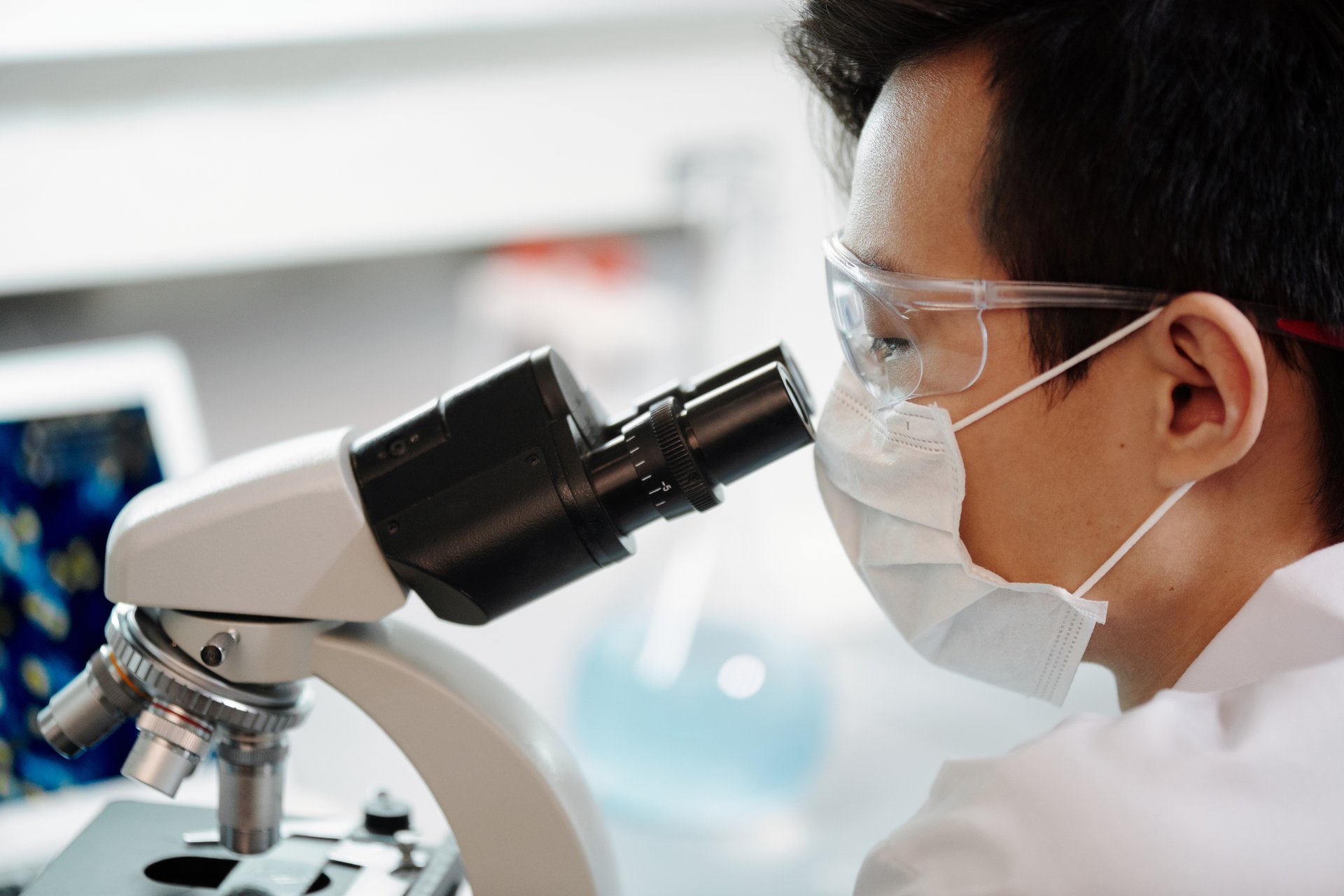 St George's renal team have been extremely busy during the pandemic. Not only have they been treating patients , they have also been involved in sharing their clinical experience of the virus and its impact on kidney patients in two medical publications. They have also published their perspective on the importance of patient involvement in research projects. Read on for the articles.
---
COVID-19 Early experiences
The aim of this observational study was to examine variables which may be associated with risk of death in COVID-19 positive HD patients cared for at 3 large NHS hospitals in South London during the start of the epidemic until 15th May 2020.
The full article can be found here.
How has covid-19 affected end stage kidney patients?
This blog discusses the relative impact of COVID-19 on different types of kidney patients.
The full article can be found here.
Patient Invovlement in Clinical Trials
The involvement of patients in nephrology clinical trials is limited despite their ability to prioritize research, help with study design, participation, and implementation of results. The aim of this position paper is to review the need for and challenges of patient involvement; to assess the present situation of patient involvement; and to describe the role of International Society of Nephrology in promoting patient involvement.
Here is an overview: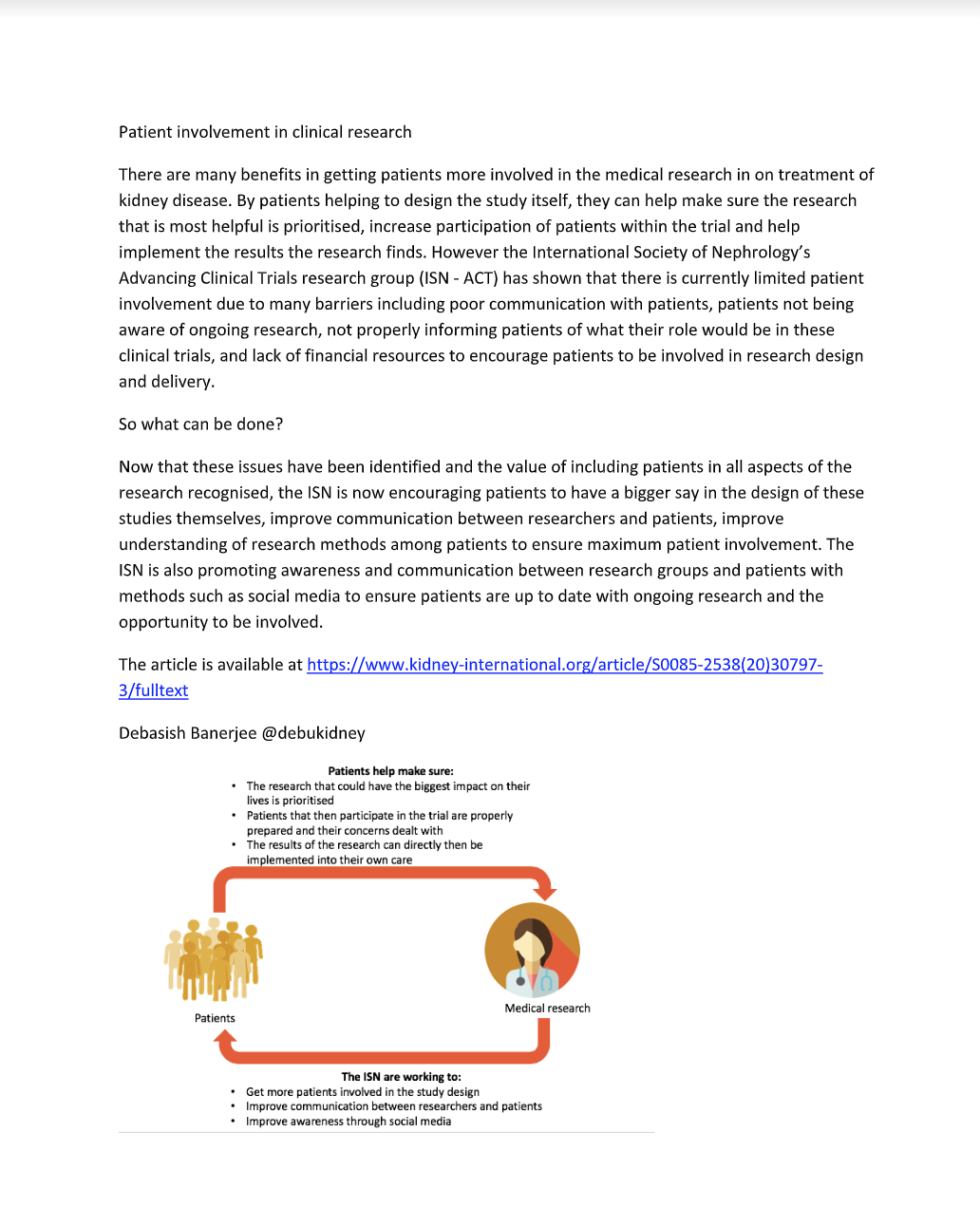 The full article is only available on the link below up until the 8th October 2020 due copyright restrictions.