Healthy Eating & Losing Excess Weight
As discussed elsewhere, it is important to lose any excess weight and exercise regularly (at least 150 minutes each week for the average adult). Find out if you are a healthy weight using the chart below or this tool to check your BMI. Read more about how to lose weight.
A major influence on weight is diet. Diet also has an impact on overall health through the nutrients and other components contained in it.
We have put together a complete section on diet for early stage kidney disease patients.
In addition there are many recipes that are for end stage renal patients. However these may also be suitable for early stage patients. Check with your renal dietician for more guidance.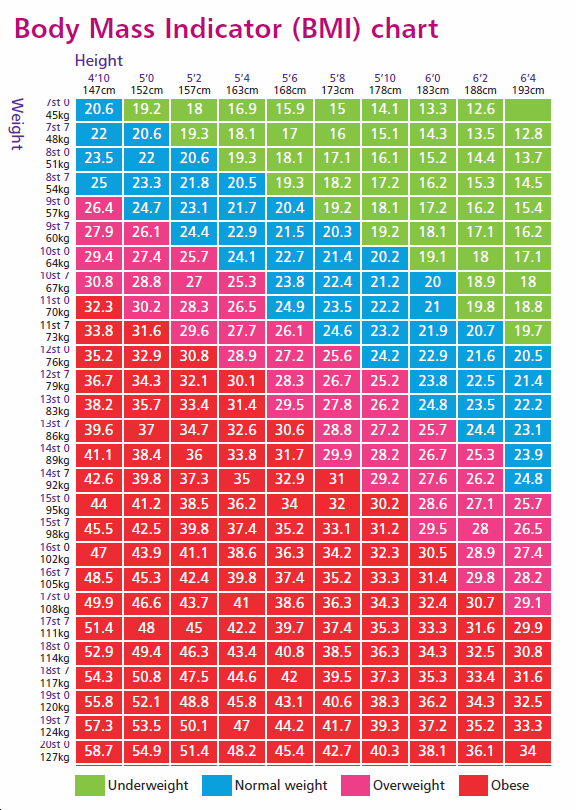 NEXT -> Taking Regular Exercise